Lift chairs are more than just a chair, they are a tool built to make life easier.
Home+FloorShow has the largest selection of lift chairs in the Tri-States.
Whether you've had a major operation or are buying for an aging loved one, there is no better option to lessen the difficulty of limited mobility. Our lift chairs are built to last to provide years of easier movement and comfort.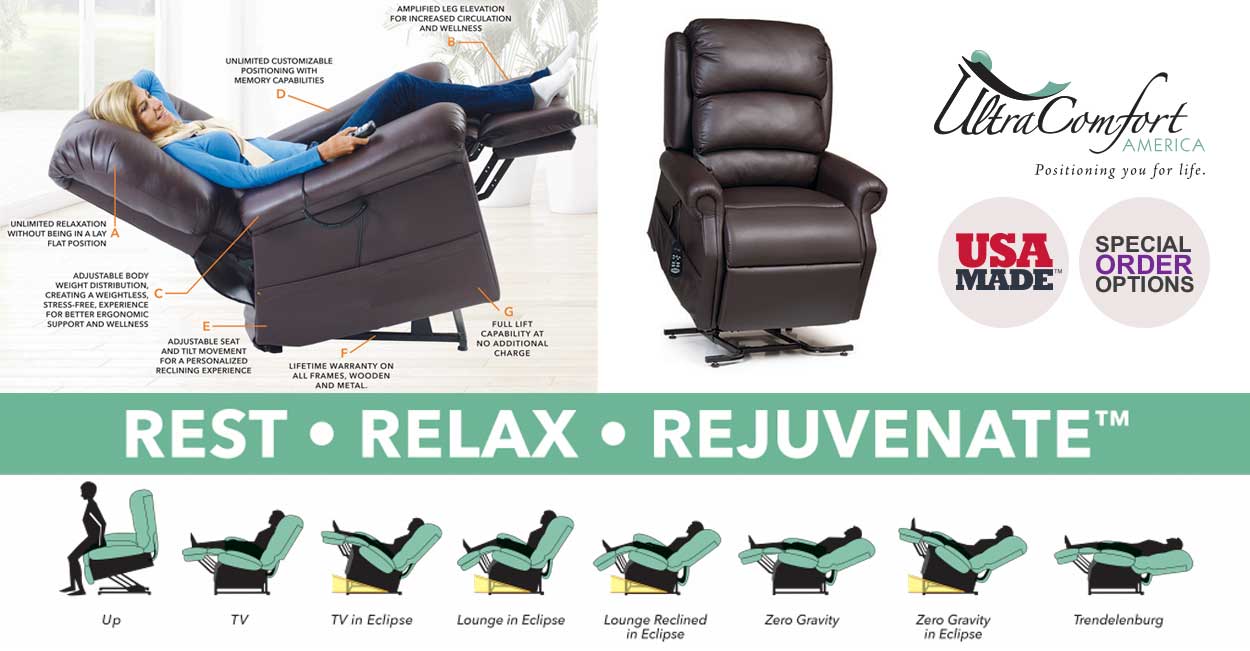 When shopping for a lift chair, there's no need to settle for what your medical equipment store has to offer. Home+FloorShow has a wide range of lift chairs in different sizes, styles and functions that will fit any customer with the perfect chair all while adding a beautiful look to your home.